Blogging Month of September
Quote of the day…
"Success is not final; failure is not fatal: It is the courage to continue that counts."
Winston Churchill
Blogging Month of September Dual Language Education Programs
September 5, 2018
Dual Schools Programs: dual language programs
This blog will discuss things; what is dual language in schools and what site out there can help us.  I have found some information retrieved from the dual school language site.  The site will inform both myself and you… and how do the right. The left brain is in charge when leaning information and language.
Found some fun can't wait to give it to you: here before I start.  A fun site to learn any language.  You see it again at the end of the blog.
I recommended to students and parents so you can practice any language.  I was impressed I started Manderine.   Nihao is good and hi…  you see…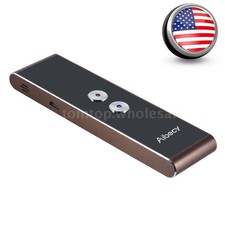 NEW LISTING 2-Way Translator Fast Voice Language Pocket Smart Speech/ Text Translation L2P1
I was looking for a site that helps us with helping my granddaughter with her dual language program and found these books as well…

Smart Voice Translator 30 Languages Pocket Handy BT Real Time Trans Device S0Y4
I am happy to celebrate the language dual language programs we have in California and around the country.  My granddaughter is learning mandarine.  And my youngest  27  old daughters, took mandarine herself for four years.   My daughter did visit China, and some of the locals told my husband that ascent was perfect.   But now years later my daughter has forgotten a lot, but anyway she's now the tutor.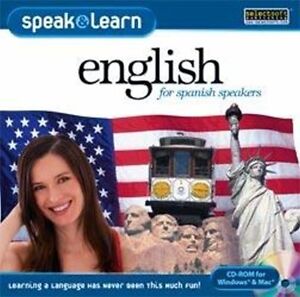 Quite frankly, I wished it was in Spanish, but I guess I will have to continue teaching her that.  While the school teachers the granddaughter mandarine.  She understands a lot but more consistency.  I do read in Spanish.  Reinforce the colors, the numbers, conversation words.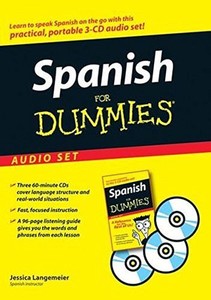 I just decide to blog about this so, I don't how many have dual language programs  I would think from the top of my head in Florida, Texas, California, New York, Chicago,   again you tell me… Better yet I will link you to the webpage duallanguageschool.org where you can find out more information about dual language schools.
How does a child qualify for the dual language is up to what school requires?  My granddaughter was reading at second to the third-grade level being in a first grade.  She multi-tasker-boss-girl-Alfa.  So you get the point.  The principal thought this good for her.  And coming from Upland daycare where she had to deal with quite different cultural traditions more Anglo, Hispanic, African American and Asian.   But new it its 60% Asian continent 50% other
What are Dual Language Schools?
Dual language Schools a form of education in which students are taught literacy and content in two languages. The majority of dual language programs in the United States teach in English and Spanish, although increasing numbers of programs use a partner language other than Spanish, such as Arabic, Chinese, French, Hawaiian, Japanese, or Korean. Dual language programs use the partner language for at least half of the instructional day in the elementary years.
When do dual language programs begin?
Dual language programs generally start in kindergarten or first grade and extend for at least five years, although many continue into middle school and high school.
What's the difference between two-way immersion and dual language?
The term "dual language" is often used interchangeably with two-way immersion. Other variations on dual language include "dual language immersion," "dual immersion," and "dual enrollment".
What types of programs are there?
There are four main types of dual language programs, which mainly differ in the population:
Developmental, or maintenance, bilingual programs. These enroll primarily students who are native speakers of the partner language.
Two-way (bilingual) immersion programs. These enroll a balance of native English speakers and native speakers of the partner language.
Foreign language immersion, language immersion or one-way immersion. These enroll primarily native English speakers.
Heritage language programs. These mainly enroll students who are dominant in English but whose parents, grandparents, or other ancestors spoke the partner language.
How much time is spent on the partner language?
Full immersion, or 90/10, programs teach in the partner language 90% of the time in the primary grades (usually kindergarten and first grade) and 10% in English, and gradually adjust the ratio each year until the partner language is used 50% and English is used 50% by third or fourth grade (sometimes later if the program extends through eighth grade or beyond). 50/50, programs teach 50% of the day in English and 50% of the day in the partner language at all grade levels.
Partial Immersion teaches less than 50% of the time and usually focuses on one content area, either language arts, math or science (retrieved from  duallanguageschool.org).
Start Spanish

(Learn Spanish with the Michel

Thomas (

Audio CD)
How are the languages divided?
Language division by schedule: Within any dual language program, students speak and study in one language at a time, and the times for each language are explicitly defined. There is great variation, however, in the specifics. In some programs, language alternates by day, by week, or by several week periods. In other schools, students speak one language in the morning and the other language after lunch. After a designated amount of time, one, two, or more weeks, the morning and afternoon languages switch. The further variation includes programs where particular subjects are always taught in one language, due to resource availability. Within a given school or program, there may be different schedules for different grades, such as at the Amistad Dual Language School in New York City, where students alternate languages less frequently as they progress through the grades and establish stronger skills in both languages.

by Björkstén, Johan | PB | Good
Pre-Owned
Language division by instructor: A dual language program may use a Self-Contained or Side-by-Side model. Self-Contained programs have one teacher for one group of students in one classroom. The teacher transitions from one language to the other along with her or his students. Alternatively, Side-by-Side programs have two or more classrooms for each grade, where one teacher teaches in the partner, or target, language, and the other teacher teaches in the dominant language (English in the United States). The grade is divided into two groups of students and the groups trade classrooms and teachers according to an explicit schedule, whether daily or weekly. Finally, at some schools, two or more teachers may team teach in the same classroom, with each teacher using one language and a combination of whole group, small group, and independent activities facilitated by the teachers.  This information straight from the dual-school website.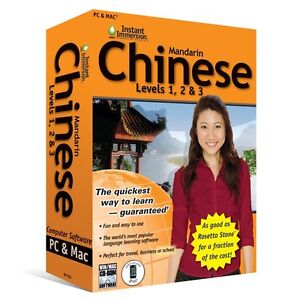 I promote affiliated products, might earn a small commission no cost to you.  With this commission,
I continue to support this website to make better.
I have also included some programs that you can look to if you plan to learn Mandarine, Spanish or English.
So how go is for one to learn a new language?  I like learning languages. However, I do have the friend that is a psychologist in her country, but for some reason, she is unable to allow herself to learn English.  And she needs the language as to peruse her professional career in the USA.  Yes, we can sabotage our careers, I know I have…
______________________________________________________________
Before you leave I have something fun to share with you.  I found it when writing and research about this blog:
Introducing duallingo.com site that you can use for free and learn a language…for free.  They even test you and set goals.
Crown Level
0
Achievements

View more
RIGHT BRAIN VS. LEFT BRAIN
---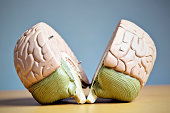 DEFINITION RIGHT        BRAIN VS.    LEFT BRAIN
This theory of the structure and functions of the brain
The brain has two different hemispheres, two different sides that control the entire brain.
Left brain is logical, sequential, rational, analytical, objective, and looks at parts, while the right brain is
random, intuitive, holistic, synthesizing, subjective, and looks at the whole parts…of argument, problem, dilemma, etc…
DISCUSSION
Experimentation has shown that the two different sides, or hemispheres, of the brain are responsible for different for how we process thought;  thinking. The following table illustrates the differences between left-brain and right-brain thinking:
Most individuals have a distinct preference for one or other of these styles of thinking.
Some, however, are more whole-brained and equally adept at both modes.
In general, schools tend to favor left-brain modes of thinking, while downplaying the right-brain ones.
Left-brain scholastic subjects focus on logical thinking, analysis, and accuracy.
 Right-brained subjects, on the other hand, focus on aesthetics, feeling, and creativity.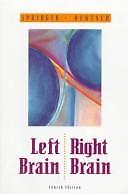 Instituto Fortalez familiar logros academicos para mis hijos y hijas
San Salvador-California
E.Gonzlez CEO
Iflap.es@gmail.com
Iflapes.org copyright since 2016